St. Michael
Leafield (6)
Leafield is a small village approximately half way between Chipping Norton and Witney The church was built in 1874 and designed by Gilbert Scott.
Andrew Pickett
01993 878076
leafield@chippy.odg.org.uk
Ringing: No regular ringing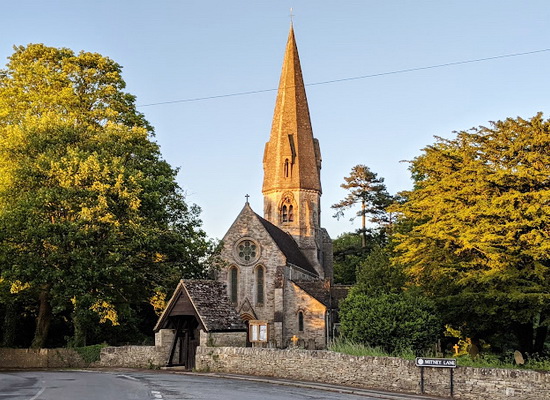 The church has a west tower with a spire containing a ring partly by public subscription and partly through bazaars and sales of work.
The bells were cast in 1874 by Messrs J Taylor & Co of Loughborough at a cost of £375.18s.6d.and the original oak frame and gear, also by Taylors, is thought to have been renewed after the spire was rebuilt in 1934.
Two evensong services for the dedication of the new bells were held on 16th November 1874. The sermon at the first service was given by the Bishop of Oxford, and at the second by Rev. J H Worsley who was Chaplain of Bromley College and the former Vicar of Leafield and had also been responsible for the 1859 rebuilding of the church. The hymn "They are lifted to the steeple, now our bells are set on high" was sung at the services. After the services tea and a sale of needlework and fancy articles were held in the School Room.
*Given by Joseph James Gibbs M.A. Vicar and Samuel Horsfall Edelstein Churchwarden To the Glory Of Almighty God A.D.1874
**Given by Her Majesty Queen Victoria to the Glory Of Almighty God A.D.1874 I toll the funeral knell I ring the festal day I mark the fleeting hour and chime the church to pray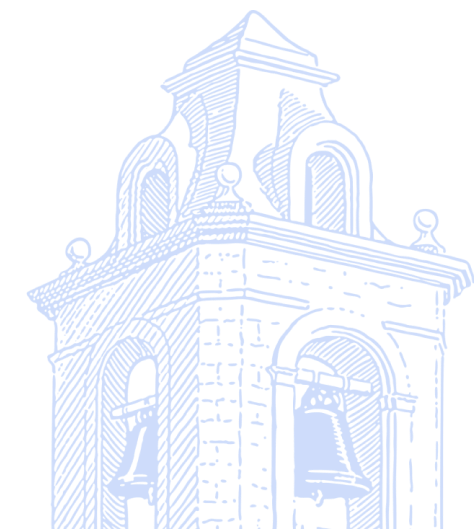 get in touch with us