St. Peter
Hook Norton (8)
Hook Norton is situated 5 miles north east  of Chipping Norton and has a population of some 2,500 people. The village boasts a shop, post office and four public house including The Sun where accommodation is available and is opposite the church.
Sally Austin
01608 730279
hooknorton@chippy.odg.org.uk
Ringing: Sunday 9:15 am
Practice: Thursday 7:30 pm
St. Peter's is more or less in the middle of the village in the High Street and the tower can be seen from most of the approach roads to the village. Part of the north east corner of the church displays Saxon stonework and later windows dating up to the 15th century, at which time the resent tower appears to have been built. The interior walls contain some fragments of mediaeval paintings and the church also has a very unusual Norman font which is decorated with stone reliefs of some of the signs of the Zodiac.
There are eight bells, the tenor weighing some 20 cwt. In 1899 the then existing six bells were augmented by a further two. In 1949 all eight, including one which was stated to be of 16th century vintage were recast to form a new ring. The bells were then dedicated as a War Memorial to all those who had served and fallen in the 2nd World War, although the names of the individual benefactors are inscribed on the bells. The bells are now a delight to ring and to hear. The ringing chamber is 48 steps above the tower floor.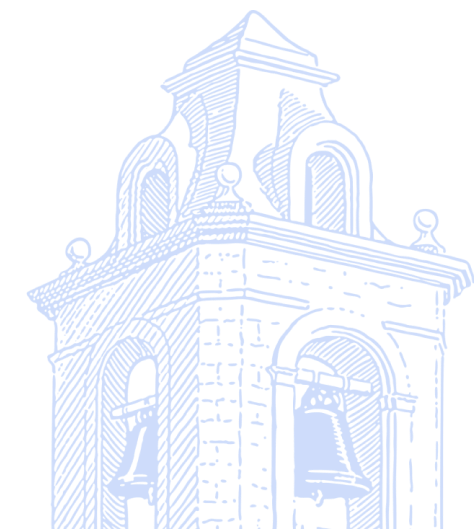 get in touch with us